Rugmaker's Handbook No. 5: Simple, Spectacular Braided-in Rugs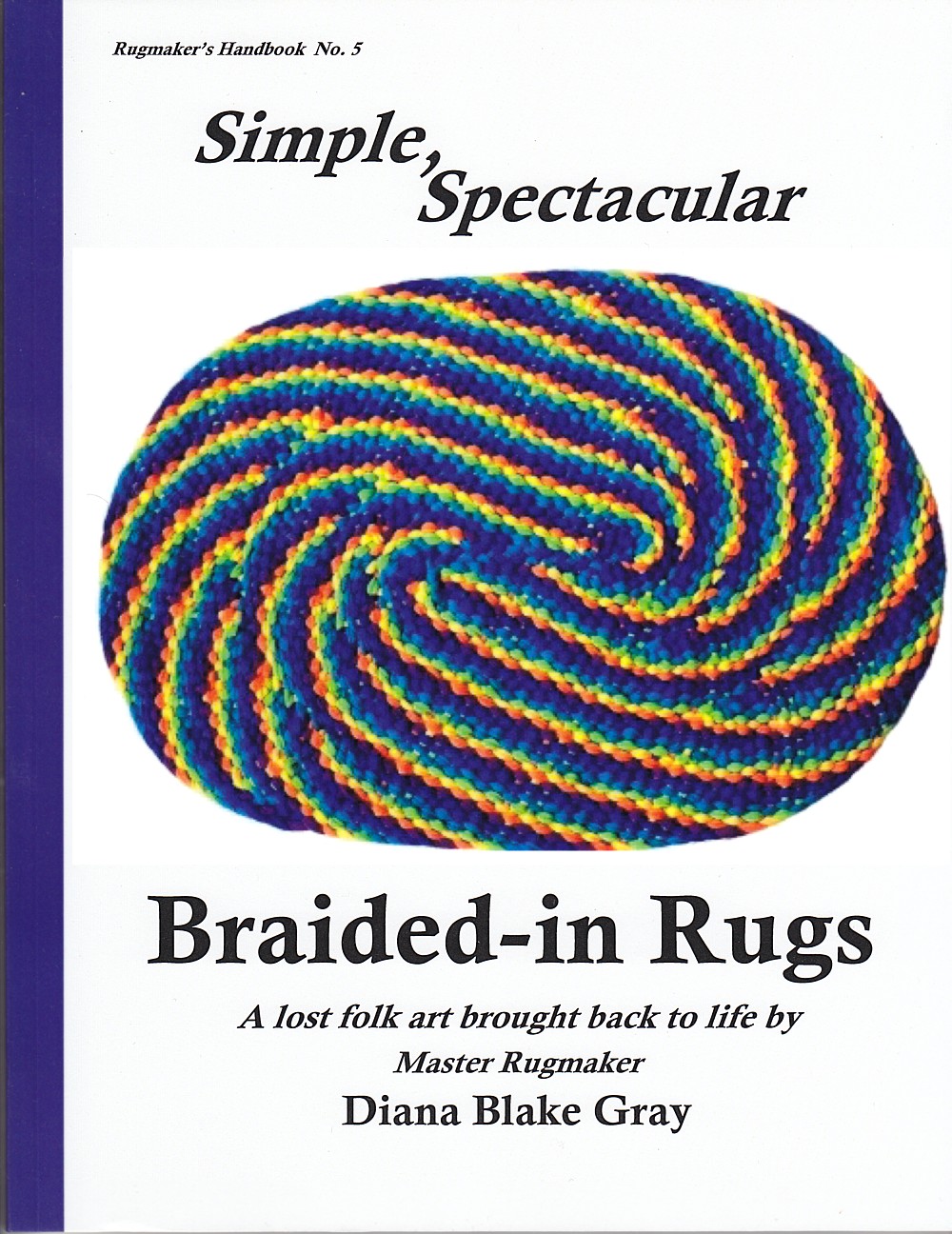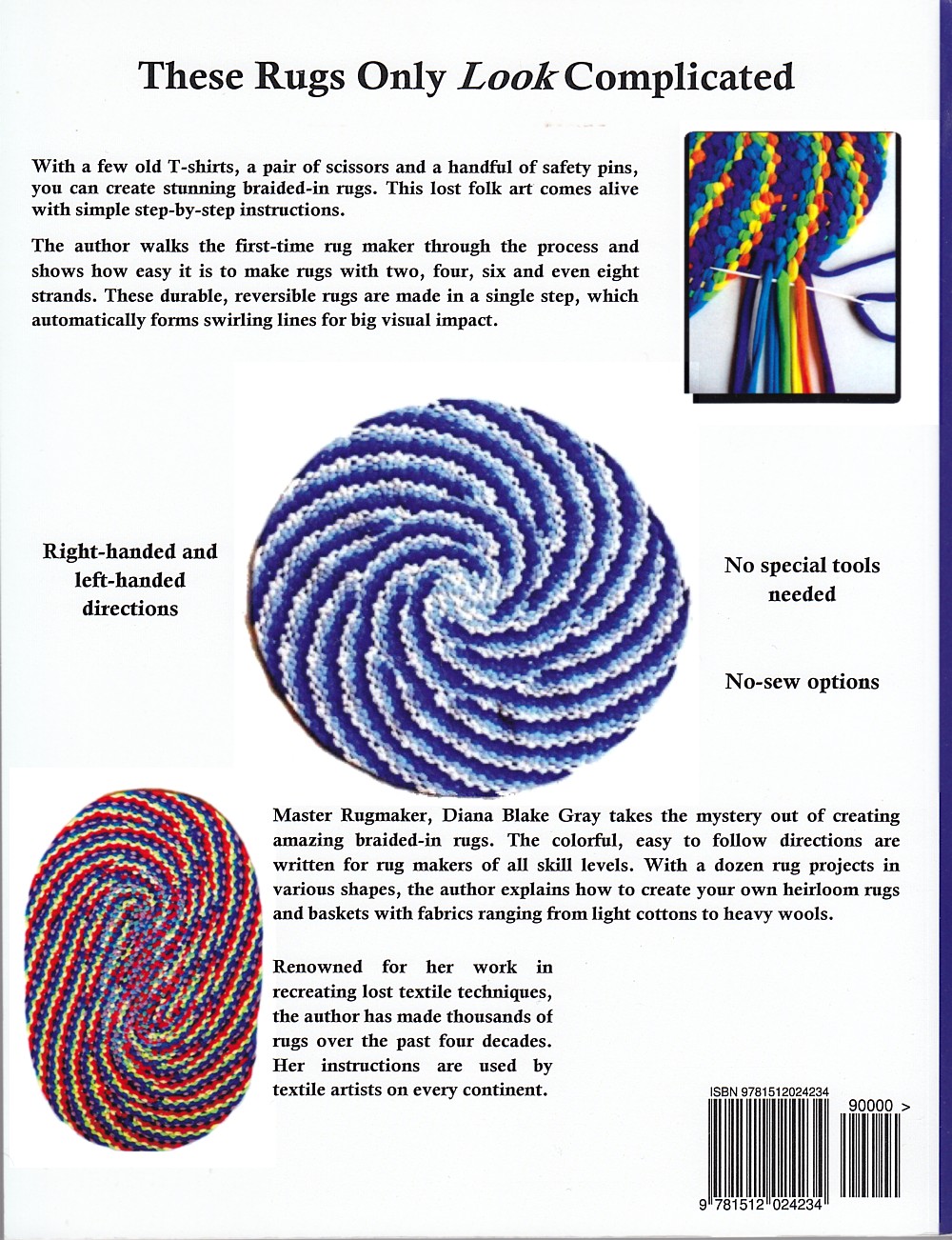 Preview the Table of Contents and Introduction
Rugmaker's Handbook No. 5: Simple, Spectaculr Braided-in Rugs.....$24.95
ISBN 1-512024-23-6, 8.5 " X 11 ", paperback,120 pages, Color cover and full color interior with over 260 color photos and illustrations
Over two years in the writing, this long-awaited book covers the lost folk art of making braided-in rugs. These rugs may look complicated but they are done with a simple process that automatically forms impressive swirling lines needles (see the upper right photo on the front cover of the book). Braided-in rugs don't require any special tools—just a pair of scissors and a handful of safety pins or yarn.
The technique of making these rugs is a lost folk art, but these modern, reliable directions allow anyone to make rugs that lay flat without any guesswork.
Unlike regular braided rugs that have to be laced together, braided-in rugs are made in a single step, making them stronger and quicker to make. The book includes braided-in rugs made with two, four, six and eight strands—which are made with a simple weave that even beginners find is easy to learn.
Reliable step-by-step directions for both right- and left-handers allow beginning rug makers to recycle clothing or fabrics into impressive rugs or baskets. With twelve rug projects in a variety of shapes, rug makers of all skill levels can explore the unlimited design potential of these showy rugs.

On the etsy version of the Rugmakers Homestead: All of our current rug books plus Pre-folded cotton fabric strip, hot pad kits and PDF files of out of print books for instant download in a mobile-friendly environment. Just click on the Rugmakers Homestead link below or any of the photos shown.