Rugmaker's Handbook No. 4: Traditional Shirred & Standing Wool Rugs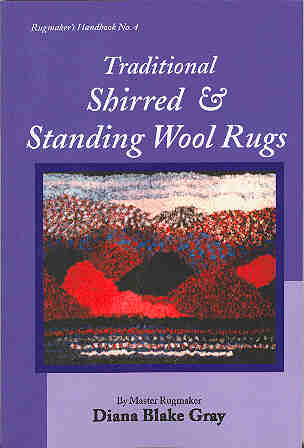 Preview the Contents Preview Introduction


The new third edition of Traditional Shirred and Standing Wool Rugs is more than doubled in size from the 1996 edition and not only includes more information about the traditional techniques but also never-before-published techniques and variations.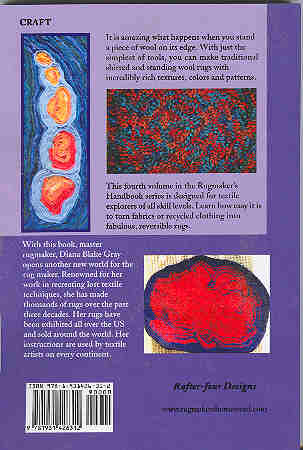 The book's instructions include:
---Standing wool rugs, including beaded rugs and

milleflore

beaded rugs.
---Three varieties of faux shirring are included: sewn, crocheted and awl faux shiring.
---Four varieties of center shirring: sewn, Snow-on-the-Mountain, two-hook and the bent hook crocheted shirring.
---Edge shirring and mono-shirring.
---Plus two bonus chapters: Postage Stamp rugs and Caterpillar Rugs.

The Handbook section has been completely revised to include recycling clothing from t-shirts and jeans to sweaters and socks into fabulous, reversible rugs. Like all of the Handbooks, it is not a "craft" book, but a true handbook for the textile explorer.



Rugmaker's Handbook No. 4: Traditional Shirred and Standing Wool Rugs.....$18.95
ISBN 1-931-426-31-7, 6" X 9", paperback,190 pages, Color cover, black and white interior with over 260 black and white photos and illustrations.

On the etsy version of the Rugmakers Homestead: All of our current rug books plus Pre-folded cotton fabric strip, hot pad kits and PDF files of out of print books for instant download in a mobile-friendly environment. Just click on the Rugmakers Homestead link below or any of the photos shown.